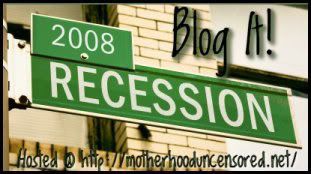 Motherhood Uncensored
has come up with a great idea. If you're like me, and quickly page through the blogs in your feed reader or glance at the title of the blogs that come through your e-mail, you don't actually take the time to visit those actual blog pages.
But page views are what help with all sorts of things--from ad revenue to sponsors deciding whether to send prizes for review or giveaway, etc.
So the deal is: for the month of August, try to click through to the blogs you read. Comment if you want, because if other bloggers are like me (and I know they are) comments are what make you want to post more often! And you don't actually have to click on the ads (unless you want to). Most ads are based on page views.
So come on readers, click through to the blogs!